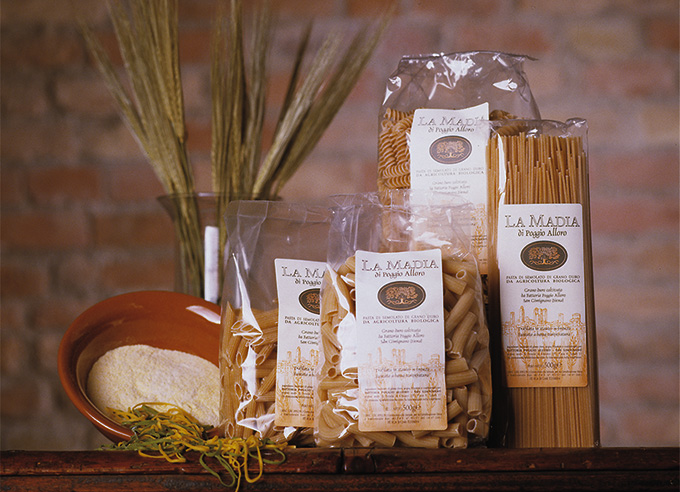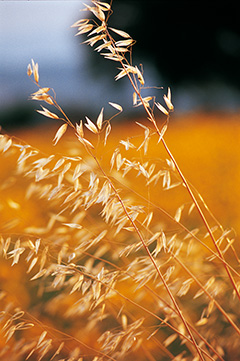 Traditionally la madia is a wooden cupboard about forty inches high with two doors at the bottom. It also has an opening at the top, which could be lifted in order to knead the bread and then store the loaves and other products, directly inside the cupboard. Our grandmother made bread and stored food like this, and it is in her memory that we decided to name the farm's own selection of food products La Madia. Our products include different kinds of pasta, biscotti, saffron, honey, and salami, and are all available in the store at the farm.
We produce our delicious durum semolina pasta from the organic durum wheat that we grow.
A bronze wire-drawing system and a slow drying process are essential to maintain all the nutritional values and qualities of the pasta, without any extra additives.
Our pasta is perfect with a little bit of extra virgin olive oil, which brings out the real flavour of durum wheat, and also with beef or tomato sauce, which is perfectly absorbed by the pasta's porous and rough surface.