Cooking classes teach participants how to cook genuine and traditional Tuscan dishes, surrounded by a friendly and fun atmosphere. The class takes place either in the morning with following lunch, or in the afternoon with following dinner. You will have the opportunity to spend a special half day with your family and friends, getting familiar with the ingredients and with the cooking techniques of different dishes that you will taste at the end of the class!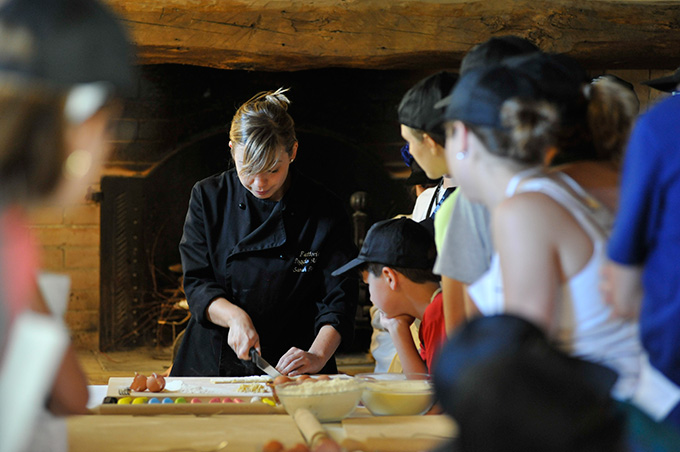 A typical cooking class includes the preparation of appetizers, first course, second course, side dishes, and a dessert. Included with the class is an apron and the recipes that you will prepare. Cooking makes you hungry, so there is always a break with a typical snack, and a wine tasting with a glass of vernaccia of San Gimignano. At the end of the class you can finally take a seat and taste your delicious home made meal, all accompanied by our excellent wines.
We require a minimum of six people for a cooking class, which usually takes place in the afternoon followed by dinner.
For reservation and further information, please contact us at +39 0577 950 153. Reservations are necessary.