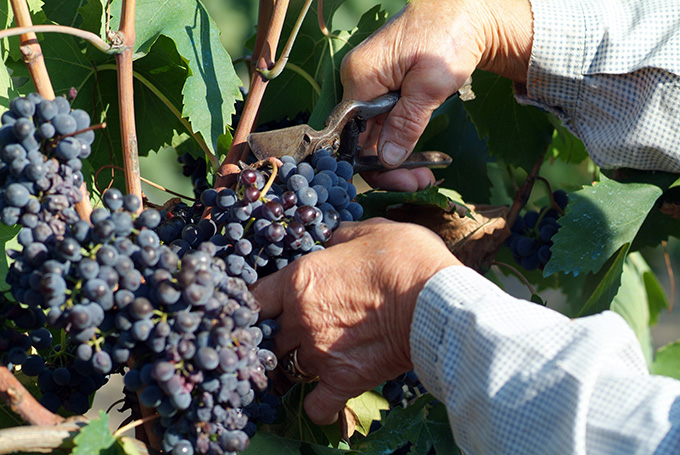 Special attention has been given to the care of our vineyards. The knowledge and experience in the field of wine making gained by the three brothers over the years, led them in 1989 to a new business venture: bottling and selling their wine.
The genuine quality of our wine starts in the vineyard, where we practice severe pruning, low yields, and the use of organic fertilizers, in order to guarantee the complete respect of the environment and of the organic farming system.
During the harvest, the careful selection of the grapes ensures the unique characteristics of the wines.
The vinification and the aging of some of our wines takes place in stainless steel vats, while other wines are aged in French oak barrels for a full and complex bouquet.
In the wine cellar, modern technologies are combined with skill and experience in a perfect, balanced union between innovation and tradition.
With about 200,000 bottles a year, the production has now reached significant results in wine varieties and quality, successfully completing the path undertaken by the Fioroni brothers.