In the perfectly restored farm house, only 5 km away from San Gimignano, you will find our simple, friendly and sincere hospitality, in the breathtaking scenery of the Tuscan rolling hills.
The agriturismo consists of one apartment and ten rooms in Tuscan style, each with a private bathroom and shower. In summer, our guests can chill out in the swimming pool overlooking the towers of San Gimignano, while in winter a cosy fireplace will keep you warm, either in the breakfast room or in the main room.
Mornings are sweet, with a glass of fresh milk provided by our two dairy cows, a slice of breakfast cake still warm from the oven, homemade jam, fresh fruits and much more.
The panoramic terrace, with its tables and umbrellas, is a perfect place to enjoy a glass of wine, a book, or a simple moment of relaxation.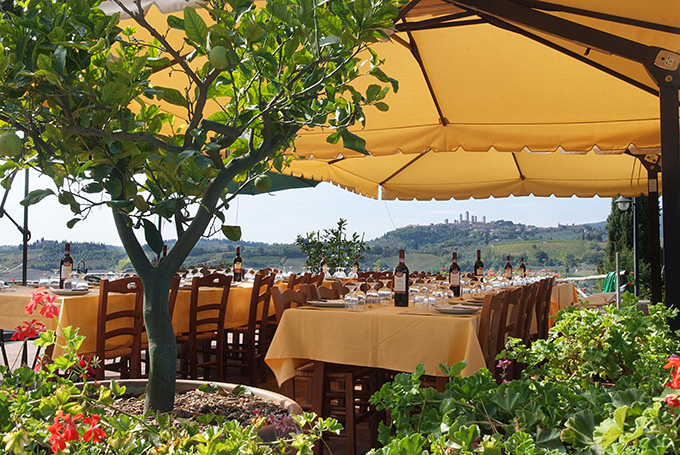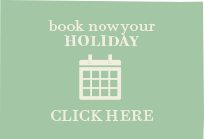 During the day our guests can explore the farm, or visit the numerous historical and natural sites that Tuscany has to offer. Siena, Florence, Montalcino, Pienza, the Chainti region and many other towns and cities are within easy reach, thanks to the perfect location of the farm.
Throughout the day activities such as tours of the farm, wine tastings, and lunches create a lively atmosphere. In the evening dinners are always served at long tables, so that all our guests can eat together, share a bottle of wine, have fun and relax while tasting our specialties.
We do require a reservation for the restaurant, both at lunch and dinner.