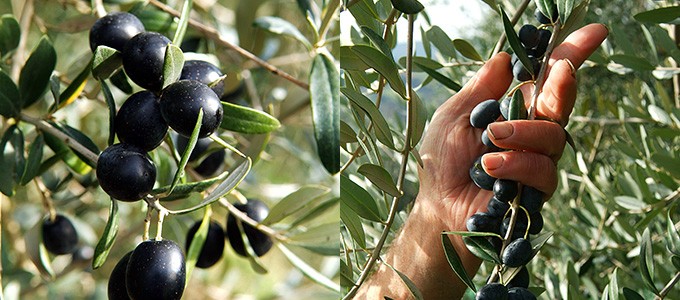 NEWS AUTUMN 2019
Autumn is here and we are ready to share so many wonderful news with you all!
First of all we finish the reconstruction of an amazing beautiful new location only 3 minutes from San Gimignano.
This is call Agriturismo Paterno where we have a Villa to rent and amazing outdoor and indoor spaces!We will share the new web site with you soon!
At the end of this summer , after the huge success of the pilot episode "Farm to Table Tuscany", we filmed new episodes!
I'm going to share now with you some locations I will visit with my usual Autumn tour!
I'm very excited also to announce that I will be a Guest Chef for the fifth time at the Epcot International Food & Wine Festival at Walt Disney World Resort in Lake Buena Vista, Florida!!!
-On Saturday, November the 9th, 2019
from 7:00 p.m to 10:30 p.m, I will be part of the event called Party of the Senses at the World Showplace Events Pavillon. There, you will have the chance to taste one of my favorite Tuscan recipes along with my delicious wines!
You can make your reservation at: 2019 Epcot® International Food & Wine Festival – Party for the Senses
2019 Epcot® International Food & Wine Festival – Party for the Senses
Dine at this Walt Disney World restaurant
-The day after, Sunday, November the 10th, 2019
from 2.30 p.m. to 3.15 p.m I will be doing a cooking demonstration for the Food & Wine pairing at the Festival Welcome Center, Chef's Showcase, followed by my wine bottle and Book Signing. Reserve your seat before it's sold out!
https://disneyworld.disney.go.com/en-eu/dining/epcot/food-wine-food-and-beverage-pairing/
From 3.30 p.m to 4 p.m I will be signing my Cook Book and Bottles and I will be happy to chat with you all!
After this exciting time at Disney World, I will be for few extra days in Florida for the wine promotion traveling around.I will be doing on e event open to the public:
-On Wednesday, November the 13th, 2019
From 3.00 p.m to 5 .00 p.m event at Formosa Gardens Winery and Event Center in Kissimmee, Florida
https://www.formosawinery.com
Island Grove Wine Company at Formosa Gardens: Florida Winery & Venue
3011 Formosa Gardens Blvd, Kissimmee, FL 34747. Orlando winery, bar, bistro & gift shop. Swing by for a game nig…
Next stop of my journey will be: Virginia ,Maryland and DC!
Saturday,November the 16th, 2019
Wine tasting from 1.00 p.m to 4 p.m at Unwined,Belle View Shopping Center
1600 Belle View Blvd. Alexandria, VA 22307
Tasting Events and in Store News
Sunday ,November the 17th, 2019
Tasting Events and in Store News
A wine and gourmet shop in Alexandria, Virginia with a range of wines from around the world as well as beer, cig…
Wine dinner at 6 p.m at MaNaLù 5227 Presidents Ct, Frederick, MD 21703
https://manaluitalianrestaurant.com
Monday,November the 18th, 2019
Manalù Italian Restaurant
Wine dinner at 7 p.m at Facci at 7530 Montpelier Rd, Laurel, MD 20723
http://faccirestaurant.com/events/
After the East coast will be the time to flight to the West coast and reach LA, California for another event and very important projects.
Wednesday,November the 20th, 2019
Book signing at Disney Studio from 11.30 a.m to 1.30 p.m
500 S Buena Vista St, Burbank, CA 91521
For this event please subscribe sending an e-mail with your info at info@fattoriapoggioalloro.com
If you can not wait to drink again our wines?! You can always make an order at info@fattoriapoggioalloro.com!